Your moving company in Switzerland.
Switzerland-wide coverage for flexible moves
At 1A Umzüge, we focus on you and your needs. We take care of the complete relocation process, from packing to loading and transport. Our experienced movers will ensure that your valuables arrive safely at their new destination.
1A Umzüge:günstige umzugsfirma in zürich für Reinigung, Räumung und Lagerung in der ganzen Schweiz – erschwingliche Lösungen in Zürich
Welcome to 1A Umzüge – Ihrer ersten Anlaufstelle für alle Umzugsbedürfnisse in der Schweiz. Als seriöses günstiges Umzugsunternehmen in Zürich bieten wir eine Vielzahl von Dienstleistungen an, einschließlich Umzüge, Reinigung, Räumung und Lagerung. Unser Engagement für Exzellenz, kombiniert mit unserer breiten Palette von Dienstleistungen, macht uns zur perfekten Wahl für all Ihre Umzugsbedürfnisse.
At 1A Removals we understand that every move is unique. That's why we offer customized solutions tailored to your specific needs and requirements. Whether you are moving within Switzerland or planning an international move, our professional and experienced team will ensure that your move is smooth and stress-free.
Our Moving services are comprehensive and diverse. We take care of everything from packing and disassembly of your furniture to safe transportation and assembly at the destination. We have years of experience in handling items of all sizes and shapes, so you can rest assured that your prized possessions are in safe hands.
In addition to our moving services, we also offer professional Cleaning services an. Moving can be a messy endeavor, and the last thing you want to do is worry about cleaning. Our team of professional cleaners will make sure that both your old home and your new home are clean and inviting.
At 1A Removals we also offer efficient Clearance and disposal services an. We ensure that unwanted items are removed quickly and efficiently and disposed of properly. Whether it's a household liquidation or a business clearance, we'll get the job done quickly and carefully to save you time and effort.
Sometimes a stopover is necessary during a move. For this we offer safe and flexible Bearing solutions. Our warehouses are clean, secure and monitored 24/7 so you can be sure your items are kept safe.
Our area of operation covers all of Switzerland, and we are proud of our reputation for punctuality and reliability. Our team of experienced moving professionals is trained to provide excellent service under pressure.
At 1A Moving, we are committed to making the moving process as easy and stress-free as possible. Our goal is to provide you with outstanding customer service to
and ensure that your move runs smoothly and efficiently.
Whether you're an individual, a family or a business, you can count on 1A Moving to meet your moving needs. Contact us today to learn how we can help you take the next step in your journey. At 1A Moves, we're always ready to help you move. After all, your move is our business.
For your upcoming move in Switzerland or Europe, we will be happy to provide you with a personalized moving quote during a free on-site visit.
Our moving company organizes everything around your move.
This includes parking reservations, packing and unpacking assistance, disassembly and assembly of your furniture and cleaning with delivery guarantee.
All you can do is sit back and relax.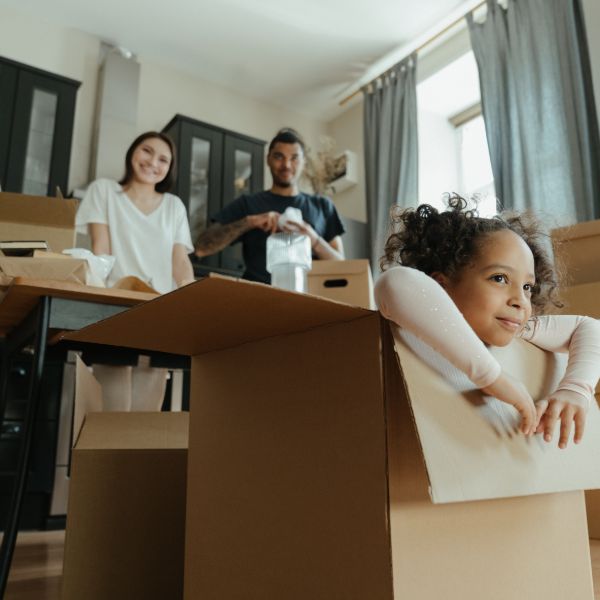 Service by 1A moving company
Moving service in Zurich
Are you totally stressed out with planning your move?

The experienced moving team of 1A-Umzüge GmbH will be happy to help you with the organization and execution of your move in Zurich or in the region.

Are you planning to move across the country's borders? Also for this case we are the right helpers for you. Our moving company in Zurich offers the full service also for foreign moves.



Cleaning services in Zurich
Final cleaning apartment

In order to clean your apartment to your utmost satisfaction, we draw on our years of experience and knowledge.

We clean your old apartment or business premises with a guarantee of acceptance and also gladly take over the handover of the cleaning.

You can take care of the new apartment during this time. With us your move cleaning is cheap, qualitative and acceptance guaranteed.
Disposal services in Zurich
An Unrivaled Disposal Service

We clear and dispose of entire furnishings of apartments, houses and stores throughout Switzerland according to your wishes.

We are also happy to dispose of individual items for you that you are unable to transport yourself.

We work efficiently without losing respect or care in our work.
Warehouse services in Zurich
You want to store furniture. And we have the space for you.

Whether short or long term; in our furniture warehouse your furniture, files and other stored goods are kept dry and safe.

You can decide for how long you want to store your belongings with us. We offer you all services related to the storage of your furniture. You can entrust us with the disassembly, packing and transportation of the goods to be stored.

Make an appointment now free of charge